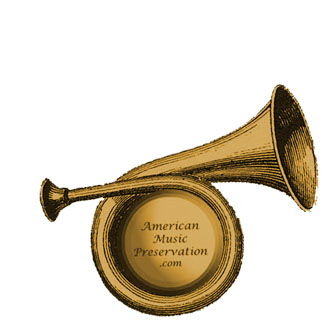 Welcome to the
Center
for
American Music Preservation
(CAMP)
CAMP is an Online resource
and focuses on historical research and recordings.

It covers a vast time span of American history,
from the 17th to 20th centuries.


Please help support the CAMP and purchase any title
from the American Music Preservation Store
Sponsored by the CAMP...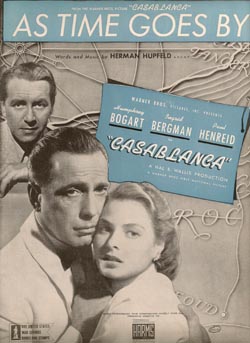 Select American tunes from the past and
help celebrate the 17th Annual National Carry A Tune Week
October 1-8, 2017
Latest News from the CAMP
From the Bulletin of the Society for American Music (Spring 2017):

"For over four decades, Roger Lee Hall, currently Director of the Center for American Music Preservation, has been researching, performing, and recording the music from two of the oldest choral traditions in the United States. The Stoughton Musical Society was organized in 1786, and is now the oldest choral society. This society has a long history of performing American choral music. The United Society of Shakers is the oldest religious communal society, organized in 1787. During their history, the Shakers composed over 10,000 tunes, mainly during the eighteenth and nineteenth centuries. Both traditions are featured on a new multimedia DVD-ROM. "Give Us This Day"–Two Historic American Choral Traditions (PineTree Multimedia, 2017) contains over 500 files and 100 audio examples including interviews with Shaker sisters and many music examples. Information about this DVD-ROM is available here."

An enjoyable piano tour of the American landscape -- Click Here
Four Latest AMRC CD releases:

AMRC 0037 - American Choral Sampler #

AMRC 0038 - "Chester" - Music in Old New England, 1778-1878 (radio documentary) #

AMRC 0039 - An Early American Music Top 20

In celebration of the 150th anniversary of her birth

Amy Cheney Beach (1867–1944)

AMRC 0040 - Five American Women Composers: Amy Cheney Beach, Katherine K. Davis,
Ruth Crawford Seeger, Susan McPartland Parkhurst, Sister Martha Jane Anderson

# = CD co-produced with Society For Earlier American Music


For the complete list of AMRC CDs of historical American music -- click here

Links to information on this page

To contact the CAMP -- click here
---

Please help support the educational mission of

American Music Preservation.com

Order your music books, CDs and DVDs from the

---

The purpose is to focus on selected American music. Though many music categories are included in the CAMP, not every type of music can be covered.

The focus in the CAMP is on vocal music, mainly from the 18th and 19th centuries, in need of preservation. That includes offering premiere recordings of music not found anywhere else.

Just to give one example: An unjustly neglected cantata by a Massachusetts composer from the 19th century, Edwin Arthur Jones (1853-1911). To read about the world premiere recording of this cantata, Song of Our Saviour -- click here





The guidelines at the CAMP are...

Selected CDs and DVDs from the CAMP are listed at this link:

American Music Recordings Series

The CAMP Director is Roger Lee Hall, a prolific American Music Preservationist who has been working to help preserve music for over 40 years.

For more about his extensive background in American music --

click here

Print of Father Kemp's "Old Folks" Concert in 1856

American Vocal Music - Lost and Found

America is a country rich in song.

Yet, we are in danger of losing earlier vocal music from the past centuries unless it is researched and performed in concerts and recorded.

There are researchers and academics who are uncovering many treasures from America's musical past, but they don't get much attention and the music seldom gets recorded.

One of the most active music preservers in the 19th century was Robert Kemp [shown conducting the chorus and orchestra in the above picture]. He was affectionately known as: "Father Kemp." In addition to leading a musical ensemble, he also produced a valuable collection of choral music known as: Father Kemp's Old Folks Concert Tunes (1860/1874/1889).

Read more about Kemp and the American version of "Auld Lang Syne" - click here




American Music Lost

Pick up any book on American history covering any period, and you may find mention of one popular song or one songwriter but little else. Many cultural historians and writers fail to include any information about music from America's past. This is a disturbing trend since music is an important part of America's cultural heritage.

It is unfortunate there is little knowledge among the public of the vast treasures of music from America's past because they seldom hear any of it on radio, TV, or on Internet music sites. The focus today is on music from the past 50 years or so. That only contributes to the lack of appreciation for the importance of earlier American music.

One journalist years ago dismissed all early American music as "just a bunch of Yankee Doodle tunes." That is a foolish statement to make since those so-called "Yankee Doodle tunes" help us remember the cause and the sacrifices of those patriots from the American Revolution period and later which led to the foundation of the United States of America. And there was far more than "Yankee Doodle" written in early America!


An important way of distributing music to avoid it being lost is through recordings.Yet, many academic and other book publishers fail to include lists of recordings in their books.

How can readers learn more about American music from the past without hearing it?

Many record labels only include the same titles or music by the same few well known composers like the Famous Five:

Samuel Barber, Leonard Bernstein, Aaron Copland, George Gershwin, and Charles Ives.

They are all worthy composers but there so many more who need to be heard and recorded.

For example, see a list of the many composers born before 1900 in New England -- click here

American Music Found

Music can be good for your health. It is a proven fact that music, especially singing, is beneficial. Here is a quote from a national magazine:

The greatest benefits from therapy -
cognitive, emotional and social -
come from effortful engagement with music.

--William Forde Thompson and Gottfried Schlaug,
Scientific American Mind (March-April 2015)

Yet that "effortful engagement with music" involves too many books and Internet sites devoted to music of more recent times. The writing focuses more on the celebrity musicians rather than discuss what is being done to preserve earlier vocal music.

With so much attention focused on more recent music, we are in danger of forgetting the worthwhile music from America's past centuries.

Though there continues to be a lot of scholarly research, it often fails to reach the musicians who will be the potential performers of their research findings. Part of the problem is that scholarly publications tend to be very expensive and not widely available.

While it is true that scholarly research is important, performances and recordings of earlier American music are just as important.

Located at the CAMP


Here are a few examples of American music treasures found at the CAMP...

17th and 18th Century music topics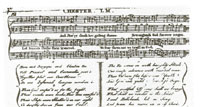 William Billings - Father of American Choral Music




19th century music topics

In addition to his many popular songs, Stephen Foster also composed a group of beautiful hymns during the Civil War years and included on a multi-media disc titled:
Glory Hallelujah! Songs and Hymns of the Civil War Era

Edwin Arthur Jones, Massachusetts Composer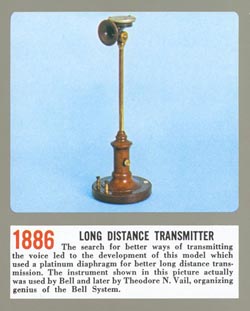 The Musical Telephone:
A Romantic Narrative
(based on a chapter of Edward Bellamy's
19th century Utopian novel, Looking Backward)

20th century Music Topics

From the early 20th century here are two stirring patriotic works from the World War I Era:

"Land of Our Hearts" by George Whitefield Chadwick, 1918


"Song of the Marching Men" from NEW EARTH cantata
by Henry Hadley, 1919

Both of these songs are available on the CD,
"Land of Our Hearts" - American Songs of War and Peace


"As Time Goes By" -
A Guide to Film Music: Songs and Scores

Music, by George!
A Guide to George Gershwin

"Back in the Saddle Again" -
Cowboy Songs Corral Round-Up

The Bill Randle Chronicles:
From Electric Elvis to The Shakers


How can you join the CAMP?

The goal is to make as many people as possible aware of America's worthwhile musical past, especially students and teachers.

If you are working on a project concerning a topic from America's musical past and would like to have an announcement posted about your research or recording, you can send your request to the CAMP. There is no guarantee of listing on this website but all requests will be evaluated and you will be notified either way.

To send in your query to the CAMP -- click here

Special Music Collections:

American Popular Music Series (APMS)

New England Harmony Series (NEHS)

Shaker Music Preservation Series (SMPS)

Stoughton Music Heritage Series (SMHS)
Help preserve America's forgotten music!

You can help support CAMP by purchasing one or more CDs or DVDs
(listed here or at the AMP Store).

If you know of an organization or foundation who might help support this preservation center, send the details to the CAMP.

You can also mention this Oline site to friends, musicians, teachers and students.

Let's make this music come alive again and be preserved for the future!

If you wish to join this preservation work or have any questions, click this link to

These are a few misconceptions which continue to be circulated:

1) The earliest popular ballad, "Yankee Doodle," was written by Dr. Richard Shuckburgh in New York State and published as a broadside.

NOT TRUE. The earliest known printed broadside with words for "Yankee Doodle" are attributed to Edward Bangs, a Harvard College student who had served as a minuteman at Lexington, Massachusetts.
See The Boston Yankee Doodle Ballad

2) The earliest popular American songs were written by Stephen Foster.

FALSE. The first popular songs were written in the late 18th and early 19th centuries.
See American Song History 200

3) The largest selling and longest running American popular song hits are those recorded by Frank Sinatra or Elvis Presley.

WRONG. That distinction belongs to Christmas songs: "White Christmas" and "Rudolph The Red Nosed Reindeer."
See Christmas Songs (RED, WHITE and BLUE).

4) Jazz is "America's Classical Music."

FALSE. Jazz music does not usually strictly follow a music score. It is more accurately classified as popular music. Jazz began in the early 20th century. But classical music in America began as far back as the 18th century with composers like William Billings, Oliver Holden, Francis Hopkinson and others.
See the American Composers Series.

Manuscript music shown at the top of this page:

"My Days Have Been So Wondrous Free" (1759)
The manuscript shown is of the First American Art Song, composed by Francis Hopkinson, a signer of the Declaration of Independence and one of the designers of the first American flag. He also wrote a set of eight songs he dedicated to his friend, George Washington. For recordings of this historic song -- CLICK HERE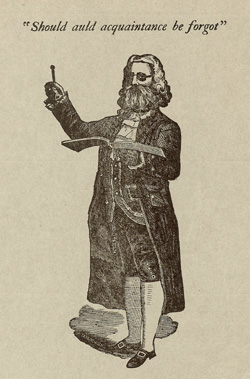 How does research become reality in terms of performance?

One way is to have recordings of the music available in the
American Music Recordings Collection (AMRC).
To see the complete CD catalogue -- click here





American Music Resource Editions (AMRE)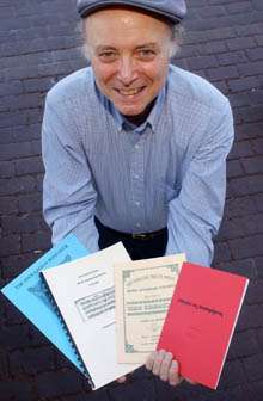 These titles in the series
have been written and edited by Roger Lee Hall, CAMP Director:


01 "As Time Goes By" - A Guide to Film Music

02 "Shake, Rattle and Roll" - Electric Elvis and Bill Randle

03 "Angel of Peace" - The Boston Peace Jubilees

04 "Peace and Music" - A New England Music Miscellany

05 "Simple Gifts" - Great American Folk Song

06"Give Good Gifts" - Shaker Music in the 20th Century

07 "Obsession" - A Tribute to Bernard Herrmann

08 "Old Stoughton" - Singing Meetings and Concerts, 1762-1962

09 "Millennial Praise" - Singing New Englanders: From the Pilgrims to the Shakers

10 "The Best Choice" - A Sampling of American Communal Hymns

11 "Celebrate, Rejoice and Sing" - Christmas Music in America

12 "Give Us This Day" - Two Historic American Choral Music Traditions


To order any of these titles, go to the AMP Store

American Music History Timeline
(AMHT)

Preserving American Music Series (PAMS)

See the list of titles in this series -- click here




American Popular Music Series

Please Help Support The CAMP
The Center for American Music Preservation needs your support.

Please consider making a donation with a credit card, payable to PineTree Productions, through safe and secure PayPal.

For a donation of $25 you can choose one of the AMRC CDs listed below.
Or for a $40 donation you will receive both CDs - a savings of $10!

Shipping for each CD is included with your donation.

These are the CDs available for your donation:

AMERICAN PLACES - Musical Travels (AMRC 0028)

CELESTIAL PRAISES - A Celebration of Shaker Spirituals (AMRC 0017)


Click on this button to
After you have made your donation,
please include your mailing address for proper shipping.

Send to:

Essential American Recordings Survey (E.A.R.S.)

See the complete list of 200 representative recordings
on CDs and LPs

Earlier American Composers
A Survey in Sound, 1770-1920
(PAMS No. 3)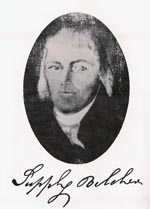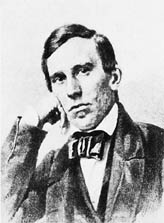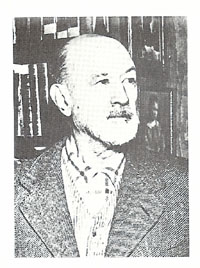 [clockwise left to right: Supply Belcher, Stephen Foster, Charles Ives]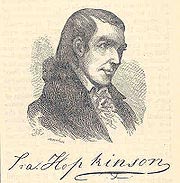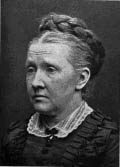 American Song History Survey
A list of representative songs between 1759 and 1959.
Two CD volumes are available with examples from this survey.
Read more - CLICK HERE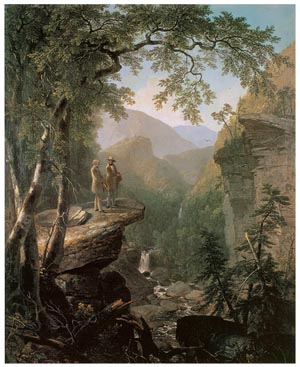 American Paintings
vs.
American Music

The 19th century painting "Kindred Spirits" (1849) by Asher Brown Durand [shown at left] illustrates the blossoming of the Hudson River School of painters. That school has been written about and is well known.

However, it seems that other than American music scholars, few historians are aware of the beauties of American classical music which blossomed during the 19th century, with composers such as: Dudley Buck, George Whitefield Chadwick, Edwin Arthur Jones, and others.

To help correct that oversight, there are a series of CDs now available from this site which highlight American music from the 19th and other centuries. See the CDs available from AMRC -- CLICK HERE.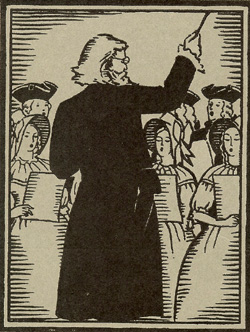 New England Music Institute



Shaker Music DVD Series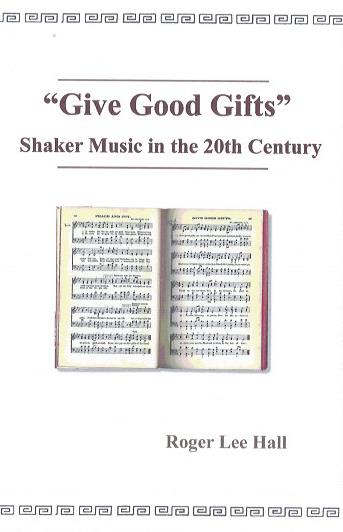 "Give Good Gifts:
Shaker Music in the 20th Century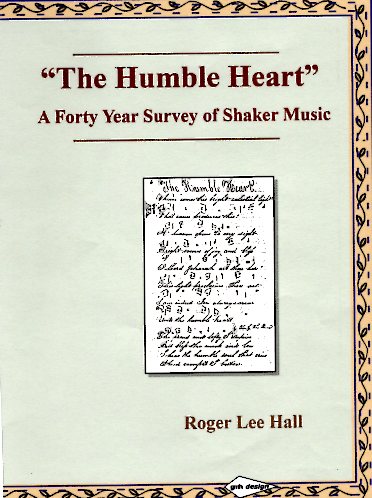 For more about
music of the Shakers -

CLICK HERE

Stoughton Music Heritage Series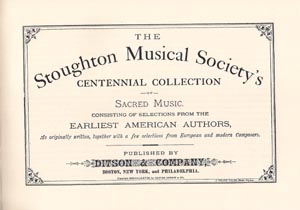 "DEDICATION" : Singing in Stoughton, 1762-1987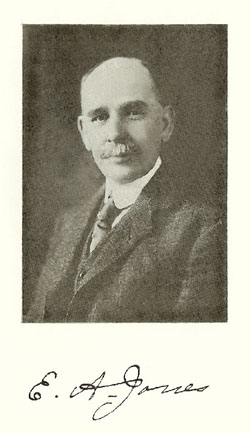 E.A. Jones: Composer and Violinist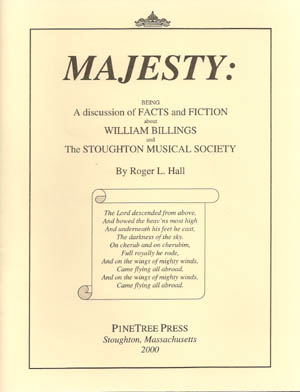 "MAJESTY" -
William Billings and The Stoughton Musical Society
Answers to the questions at the top of this page:

1) "Chester" by William Billings (1746-1800) - Father of American Choral Music and major figure among the First New England School of Composers. "Chester" was first composed in 1770 with only one verse. Eight years later, more verses were added by Billings reflecting the American Revolution and with some Colonial humor thrown in about those "beardless boys." This was the most popular song by a Colonial composer or "tunesmith" and was used later with different words from 1786 and a first recording of that version was made in 1976 by the Old Stoughton Musical Society, America's oldest surviving choral society.

2) "Adams and Liberty" (1798) - English tune: TO ANACREON (1740s)
American text: Thomas Robert Treat Paine - written in honor of the 2nd U.S. president, John Adams. This was years before the same tune was used for "The Star-Spangled Banner" in 1814 which was officially proclaimed the U.S. National Anthem in 1931..

3) "Simple Gifts" (1848) was written at the Shaker community in Alfred, Maine by Elder Joseph Brackett Jr. It was written as religious dance song and not as a hymn as often claimed.

4) "Mass in Eb Major" by Amy Marcy Cheney Beach (1867-1944). Her choral work was first performed by the Handel and Haydn Society in Boston in 1892.

5) "Goin' Home" (1922) - based on the Largo movement from Symphony No. 9 (From The New World) by Czech composer, Antonin Dvorak. The song was written and adapted by Dvorak's pupil, Williams Arms Fisher, not as a spiritual by Harry Burleigh, as some have claimed.

6) "Love Me Tender" (1956) - used in the movie with the same title was not written by Elvis Presley or Vera Matson. It was based on the Civil War era song, "Aura Lee (or Lea)," and arranged with new words by Academy Award-winning composer and arranger, Ken Darby, whose wife was Vera Matson. He put her name on the song just to avoid embarrassment when it was thought the film and Elvis Presley would soon disappear. How wrong he was! Darby said he grew to appreciate the Elvis song, especially after those welcome royalty payments helped Darby purchase a nice big pleasure boat.

To submit an announcement, brief article or review
to the Center for American Music Preservation

CAMP is intended both for the general reader and for musicians, music teachers and students.

Students or scholars doing research in music from earlier America
are encouraged to submit items of interest to this website where they can be posted, subject to approval of the CAMP Director.

For more information about submitting items, click on this link to read the

Contact Information

Send your inquiries to:

See the CAMP Facebook page:

Other Online Music Resources

A regular series of concerts in Massachusetts featuring singers and instrumentalists performing songs from the Great American Songbook. There are also many CDs including the songs of Irving Berlin, George Gershwin, lyricists Sammy Cahn, Ira Gershwin, E.Y. ("Yip") Harburg and others.

For more about the Sammy Cahn CD -- CLICK HERE

International Center For American Music
Aloma Bardi, Founder/ President

ICAMus - The International Center for American Music promotes knowledge and appreciation of American music and music making in the US. The Center maintains an inclusive orientation towards musical life in the United States, from its beginning to contemporary time. Significant attention is devoted to Early American Music. The Organization focuses on the study of musical sources, and on the unity and integration of research, teaching, performance, and experimentation.

Society for American Music - Mariana Whitmer, Executive Director

The mission of the Society for American Music (SAM) is to stimulate the appreciation, performance, creation and study of American musics of all eras and in all their diversity, including the full range of activities and institutions associated with these musics throughout the world.







Song of America - Thomas Hampson, Founder

We invite all lovers of song to explore connections between poetry and music, between history and culture, through the work of American composers and poets. Song of America is a database resource where you can listen to songs, learn more about them, read their lyrics, find scores, and link to relevant Web sites.


Bill Doggett Productions (Afro-American Composers and more)
H. Wiley Hitchock Institute for Studies in American Music
Music of the United States of America (MUSA)
Society for American Music (Web Resources)
---

Help the educational mission of

American Music Preservation.com

Order any of the music books, broadsides, CDs, DVDs at the

---