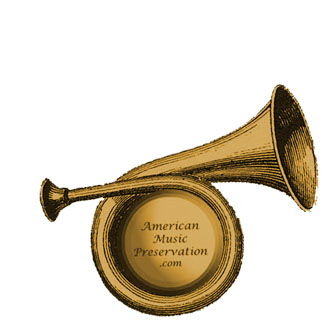 From the Center for American Music Preservation

Information about vintage American popular songs...


from the Civil War (1860s)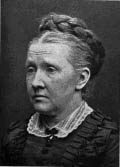 Julia Ward Howe
(author of "Battle Hymn of the Republic")
to
the Cold War (1960s)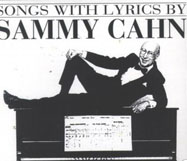 Sammy Cahn
(popular movie lyricist and 4 time Oscar winner)
Contents

Without a song, the day would never end...
These opening lyrics are by Billy Rose and Edward Eliscu from the 1929 song, recorded by various singers, including a memorable recording by Frank Sinatra in 1961, and they describe how important a song can be in someone's life. Many singers have admired this song. For example, Elvis Presley quoted some of the lyrics at a press conference. He knew the value of a song to his audience and to himself.

Today much of what we get on radio, TV and movies are badly sung songs, with mumbling off-key voices and unmemorable melodies.

Do we really need this type of music ruling our lives?

Is "American Idol" really what we want as the criteria for the best of our music culture?

If you feel differently, you don't have to take it anymore!!

You can replace it with better music.

For example, classic pop songs sung by fine stylists, like Linda Eder or Tony Bennett.

Or sung by Bing Crosby, Frank Sinatra, Judy Garland, Ella Fitzgerald --
to name just a few of the many great pop singers from the past.

All these singers deserve to be remembered.

There have been many worthwhile American popular songs
written in the past. You can hear a sampling of them on this CD:

America Song History Survey, Volume 2 (1861-1961)

Many new songs today are gushed over by celebrity-worshipping critics and journalists.

Many of these songs are here today and forgotten tomorrow, sung by those with limited vocal ability and musical style.

Meanwhile extremely talented songwriters and singers from earlier decades are being forgotten or ignored.

They were part of what is rightly called "The Great American Songbook."

We need to preserve these great songs for future generations of listeners and musicians.

If you really care about preserving popular songs from the past,
you can help support the efforts of this web site by ordering music at the

Are you interested in supporting popular songs from the past?
Then join this online group:

The American Tune Lovers Society

Centennial Tributes
for
Singers, Songs and Songwriters

Centennial of USA entering World War I in 1917

Musical Commemorations of World War I




"High Hopes"
A Centennial Tribute To Sammy Cahn

"Catch A Falling Star" -
A Centennial Salute To Singer, Perry Como

100th Anniversary of Titanic Voyage (1912)

"When Irish Eyes Are Smiling" (1912)

"River Of No Return"
A Centennial Tribute to Songwriter-Arranger, Ken Darby

"I Hear Music"
A Centennial Tribute To Songwriter, Frank Loesser

"Ac-cent-tchu-ate The Positive"
Johnny Mercer in Hollywood




Favorite Film Music Poll
(songs and scores)

Music, by George!
A Tribute to George Gershwin



The Sammy Film Music Awards

The 29th Annual Sammy Film Music Awards
have been anounced!

Recorded live at the Pickman Concert Hall, Longy School of Music, Cambridge, Massachusetts in April 2013 concert, this new CD is now available with a generous collection of Sammy Cahn songs performed by an excellent ensemble of singers and band musicians, produced through a generous grant from the American Music Recordings Archive.



Read more at:

"It's Magic" - A One Hundredth Birthday Celebration of Sammy Cahn

Celebrate National Carry A Tune Week!

October 1-7, 2017

Read how to participate
in this free online survey
click here




See the lists of past tunes at:

Carry A Tune Weeks (2001-2004)

Popular Songwriters
and
The Great American Songbook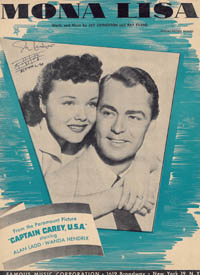 See a list of songwriters and singers from the past at
Popular Songwriters and The Great American Songbook


Songs of the Civil War Era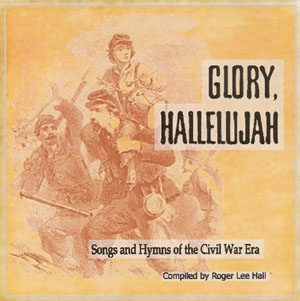 In commemoration of the
150th anniversary of The Civil War,
a CD with World Premiere Recordings!
"GLORY, HALLELUJAH" -
Songs and Hymns of the Civil War Era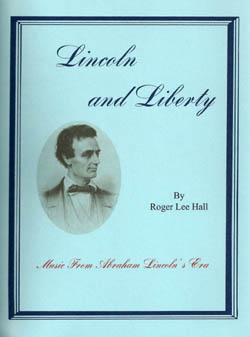 "Lincoln and Liberty"
Music From Abraham Lincoln's Era
Songs of the World War II Era
The music from the seven-part PBS series, THE WAR, is available both in a Deluxe 4 CD Edition with Viewer's Guide and Booklet a single CD soundtrack...

The War -- 4 CD set with 2 booklets
Disc One: The War (soundtrack, 17 tracks)
Disc Two: Sentimental Journey (Song Hits, 20 tracks)
Disc Three: I'm Beginning To See The Light
(Dance Hits, 20 tracks)
Disc Four: Songs Without Words (Classical Music, 10 tracks)

The War -- single soundtrack CD (17 tracks)

Here are five recommended CDs of music
from the World War II years:




As Time Goes By: World War II Songs
3 CD Set (65 tracks)


Those Were Our Songs: Music of World War II
2 CDs (40 tracks)




Songs That Got Us Through WWII
CD (18 tracks)





Songs That Got Us Through WW II, Volume 2
CD (18 tracks)






American Songs on DVD

Though there a few factual errors about the early songs and the film clips are often not complete, this is still a very entertaining and enjoyable look at American songs from the past, from "Yankee Doodle" to "Jailhouse Rock" and including such musical stars as Bing Crosby, Judy Garland, Lena Horne and Gene Kelly:

The Great American Songbook

Hosted by Michael Feinstein

Special Edition DVD: Preserving Our Musical Past



Book and CD Reviews

Popular Singer Tribute 1: Bravo, Bing!




Popular Singer Tribute 2: Lotsa Lanza!









Popular Singer Tribute 4: Sultry Jo Stafford


The beautiful lustrous voice of Jo Stafford was a fixture on radio, records and later television during the 1940s and 1950s.

She was born in Coalinga, California on November 12,1917. She first sang with her two sisters but then joined a vocal group known as "The Pied Pipers." They sang with Tommy Dorsey's Orchestra, joined by a skinny young singer from Hoboken, New Jersey, whose name was Frank Sinatra.

Jo Stafford eventually left the group and became a solo recording artist in 1944. Her serene singing of such songs as: "I'll Be Seeing You," "Long Ago (And Far Away)," and "All The Things You Are" became so popular during World War II that she was dubbed by servicemen as "G.I. Jo."

Some of her biggest hits were during the 1950s, including "You Belong To Me" (by Pee Wee King, Redd Stewart & Chilton Price), Jo Stafford's biggest hit. Also the Hank Williams song "Jambalaya," and
"Shrimp Boats" (by Paul Mason Howard & Paul Weston).

In the late 1950s, she began a comedy duo with her husband, arranger- conductor Paul Weston. They called themselves Jonathan and Darlene Edwards nd portrayed a bad lounge act, singing and playing off key. She received her only Grammy for one of these comedy records in 1961. After recording a parody of the Bee Gees hit "Stayin' Alive" in 1977, she retired from singing, except for a tribute event for Frank Sinatra in 1990.

Jo Stafford died in Century City, California on July 16, 2008. She was 90.

She'll be remembered by those who treasure that clear smooth voice
and simple direct way she had with a song.

She was an unforgettable vocalist.

-- R. L. Hall, July 2008

Popular Singer Tribute 5: Electric Elvis!



The Bill Randle Chronicles - From Electric Elvis to The Shakers

One of his best known recordings was
"Love Me Tender."

Was Elvis Presley the co-writer of this song?

To find out read,

The Truth Behind "Love Me Tender"




2017 marks the 50th anniversaryof the Beatles album,Sgt Pepper's Lonely Hearts Club Band.

Read a songwriter's memories of
the early years of The Beatles
and their 1967 historic album
by clicking the link below,

"Please Please Me" - Memories of the Beatles

Red, White and Blue...




Christmas Hit Songs by Gene, Bing, and Elvis

See also these links:


Song Hits Series

See the list of 400 song hits from 1956 to 1963...

Read about the legendary '50s rock n' roll disc jockey,
Alan Freed, and songs from that era in this multimedia memoir
by songwriter, Roger Lee Hall,

"Free As The Breeze" - Confessions of a Struggling Songwriter

"The Soho Serenade" is a song
written in homage to The Beatles and
the entertainment district in London,
click the box to hear this song at CD Baby:

Read more at

"The Soho Serenade" - A songwriter's fifty year journey

American Tune Lovers Society (ATLS)

Related Popular Music Links

American Music Preservation Links

100 Essential Songs of the 20th Century

Favorite Film Scores and Movie Songs

Popular Songwriters and The Great American Songbook
If you have a website on vintage American music
and would like to exchange links,
write to:

Items For Sale



Gentle Peace - A Sampler of Songs and Instrumentals

---

Please remember to credit this website!

If you use any original writing on this page for
another web site, article or book,
please give credit to

American Music Preservation.com

For any comments or questions, write to:

---