PineTree Multimedia Presents...
An Extensive Summary of Research and Recordings!

A multimedia DVD
featuring research of two of the oldest choral traditions in America,
both beginning in the 1780s and still existing today:
Music of the Shakers
Music of the (Old) Stoughton Musical Society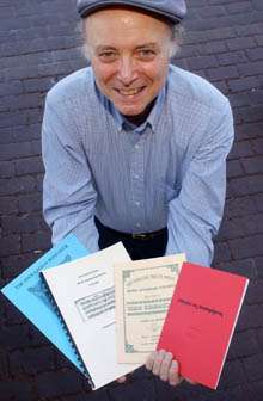 This collection was compiled and edited
by the distinguished music preservationist and musicologist,
Roger Lee Hall



These are the folders on the DVD with over 450 files,
including sheet music, concert programs, composers, singers,
audio interviews, music examples, cable television programs.



Biographical information


Picture galleries - over 100 pictures of sheet music, concert programs and more


Research information about both choral traditions






Music publications 1 - music of the Shakers (America' oldest communal society)





Music publications 2 - music from Stoughton (America's oldest choral society)


Videos: Cable televisioin programs with music from Stoughton and Shaker music

Ideal for research, teaching or for general interest.

Get your copy now at a special introductory price!
Preserving America Choral Music:
Research and Recordings
(PTM 1054)
To order this informative multimedia DVD,
go to the

See all the titles in the
PineTree Multimedia (PTM) Series