Distant Echoes:
Preserving Earlier American Music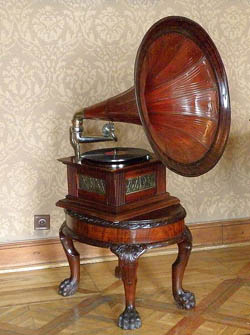 By Susan Black
Though the gramophone was invented in 1887, the practice of recording music would not become common until the 1920s when microphone technology improved. Vinyl records were expensive to produce and did not become commonplace until after the Second World War, when record players went into production. Consequently, there are very few quality recordings of music created outside of the mainstream before the mid-1900s.
This lack of archiving, either on paper or via recording, is especially true of the years between the Civil War and World War I. The period known as Reconstruction in post-Civil War America was a terribly tumultuous era in which traditions, cultures, and people collided and mixed in every way imaginable, and the music that emerged out of that boiling pot is reflective of the sweeping changes occurring across the nation. Unfortunately, during periods of rapid change, some things that are deserving of attention fall by the wayside. Such is the case with American music created during this period.
The music that was developed during the late 1800s and early 1900s was an incredible mixture of folk musics from multiple countries. British, Dutch, German, French, and Spanish musical traditions mixed with West, North, and South African, West Indian, Native America, and even Asian traditions.
Musical styles in turn of the century America varied wildly from region to region, depending upon who had settled there, and the available instrumentation. The creation of music during this time was also affected by the economic climate of each area, and whether they could afford to host touring musical groups that spread new musical ideas around the country. Ballads, fiddle songs, mountain songs, field chants, chain gang songs, and a host of other musical styles sprang up, as Americans fused the musical factors all around them into a new whole.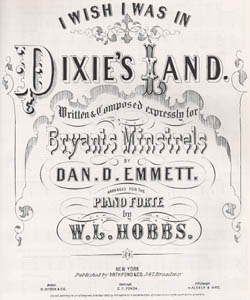 Minstrel shows, which were popular both pre- and post-Civil War introduced a mixture of European and African sounds that would become the roots of the blues, rock and roll, and rhythm and blues. These sounds were brought to more and more communities through touring medicine shows, and then later with vaudeville. Sadly, though many incredible musicians and stunning performances were delivered during this time, there are precious few recordings or written records of this period of musical innovation. Alan Lomax, following in the footsteps of his music historian father, recorded an incredible number of performances and interviews with folk musicians between the early 1930s and his death, both archiving them for the Library of Congress and producing albums for sale. Without his recordings, much of the music of this period would have disappeared.
Since so little was written down, and the practice of recording music had not become common, the preservation of what was recorded, has become increasingly vital. The influence of the music created during the turn of the century is prevalent in popular music to this day. One of the most obvious examples is the multi-award winning Moby album, "Play", which built electronic songs around samples of Alan Lomax's field recordings. The wildly successful album made it abundantly clear how much of what is considered American music had its roots in the folk traditions of the early 1900s. However, since the music of this time was rapidly shifting and evolving, very little was written down. Creation during this period seemed to be more about swapping, sharing, and building on each other's ideas, than writing it down and owning the genius. Whereas European musicians wrote down everything, and presented their work to the public in grand fashion, non-European artists viewed music as an oral tradition, to be taught and shared. It was with the latter spirit that early American music was created, and consequently, as musicians from this time have grown old and passed away, their music has gone with them.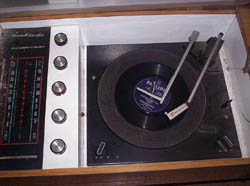 Preserving the recordings that are available has meant attempting to digitize them before they deteriorate into nothing or finding the few men and women still living who are able to remember and record the music they remember from their child. The process of preservation is expensive, time consuming, and, sadly, not always successful. However, it is vital to save as much of this early music as possible. Otherwise, just as both World Wars took away a generation of young men, time, and circumstance will have stolen a generation of musical voices as well.
Susan Black is an amateur designer and freelance writer. She generally writes for a leading luxury seating company, which make pretty good chairs to chill out and listen to music in.
---

If you are a researcher, scholar, musician or freelance writer and would you like to submit an article for possible placement on American Music Preservation, click on this link for Guidelines

For any questions, write to:

---

Mission Statement

The goals of American Music Preservation.com are

---

American Song History

Essential American Recordings Survey (200 albums)

Multimedia Americana Music Series

New England Song Series

50 Essential American Songs, 1759-1860

150 Essential American Songs, 1861-1961





---




National Carry A Tune Week

(October 2 - 8, 2011)

This is a Free web event sponsored by The Tune Lovers Society.

The best comments sent in with tune choices will receive a Free CD.

To read about the 2011 event, go to:

The lists for this annual event are available at these links:

National Carry A Tune Week 2010

National Carry a Tune Week 2008

National Carry A Tune Week 2007

National Carry A Tune Week 2006

National Carry A Tune Week 2005

National Carry A Tune Week 2001 - 2004

See the list of composers and songwriters from the past chosen for the

---

Help support the mission of
American Music Preservation.com

Use this Search Box for your purchases:

---